The Coastal Bend of Texas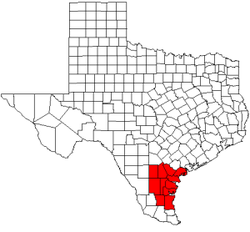 The Coastal Bend refers to the deep curved area along the Gulf. Corpus Christi is its largest city. Coastal Bend Communities include: Alice, Beeville, Corpus Christi, Falfurrias, Ingleside, Kingsville, Mathis, Portland, Robstown, Sinton. 
It includes part of Laguna Madre and North Padre Island, as well as Mustang Island.
With increasing competition for jobs created by industrial expansion and changing demographics, it is more important than ever for citizens of the Coastal Bend to accept the challenges of a 21st century economy. Our home on the Texas coast is uniquely positioned to participate in the global economy through responsible expansion combined with community cooperation and participation.